Assalamualaikum and hola hola everyone. It's been 6 month of me has no update story in this blog right. Well, I have so many challenges before and Alhamdulillah, I've gone through with peace. For now, I'm on Final Project which is my final semester this year. Before that, I'm really for not updating this blog. I don't any idea what should I tell you all here. I know some of my story was secret. It's okay, I will tell you something that make you all feel better and smile. I also stay at new place and I will mention that. So, let's get start with my life as graphic designer. Oh yeah!
Before this, I already purchased one of the Logitech product. Guess what? Keyboard? Headphone? Mouse pad? Haha, actually it's mouse but Gaming Mouse and the model is G900 Chaos Spectrum which the model comes to Malaysia this year.
This is Gaming Mice of Logitech
I can sense this mouse is suitable and look forward for me, even though it's for gaming but I use it for my career as graphic designer. Playing game in Laptop? Maybe I will play it soon but for now, I want to focus on my studies in final year which is final project for this semester. This mouse is expensive model but Alhamdulillah, I can manage to save my money slowly and I got my BR1M this month.
I use it to purchase the G900 Chaos Spectrum. For now, I'm using that Gaming Mouse to do my final project and I got another trick in Photoshop Which my friend guide me yesterday. InsyaAllah, tomorrow I will try to change the button left side of Gaming Mouse and I will practice makes perfect for me as Graphic Designer.
Since today is the last day of February, I need to tell you all about my new story of my friends become backstabber and something about my University which is getting complicated situation. Alright, let's start with friends become backstabber. First of all in my fourth semester, I was transferred to the new house in PV12 Condominium, Setapak and I'm having same house with Sabah student which is studying at KLMUC with same level of Degree but different semester.
Platinum Lake PV12 Condominium
That time I was feeling better with them when all of us having conversation about related stuff for the topic. Everyone knows that I'm open minded person who always talking about the 18sx but it just only imagination, not the real stuff. They just silent and keep smiling of what I shared with them. On the next semester which is January 2016, the one of student's brother involved coming to KLMUC and studying here with his brother. Short term is brothers are studying in my university. I think his big brother is over matured enough and suddenly I can sense that he was talk bad about me.
Style of People talk behind us
So, my housemate which little brother spread the bad news about me to their friends. Unfortunately, all of them have believed that words from the little brother. Alhamdulillah, the happy moment is the only one student who not believing what talk bad about me that time. He's Multimedia student and he's from Labuan which is near to Sabah. Seriously, I appreciated of that guy was guiding me about computer system and application. He also gamers who playing game in computer and PlayStation 4.
For this final semester of my final project, he's the only one who still keep contact with me and talkative in our conversation which is related stuff that we discussed yesterday. I feel so happy and thankful for being my best friend in my life. So, I'm having two best friend in my life which is one Indian guy and one is Sabahan guy. Both of them same university with me. I hope I can get contact with both of them when I enter into work season. InsyaAllah. :)
About friendship is done and now I'm gonna share about my University. As you all know, I'm studying in Kuala Lumpur Metropolitan University College, also known as KLMUC, this management of the University is getting complicated situation and this year on May 2017 - June 2017, the University will be moving to Kelana Jaya area and taking UNITAR building.
I know you all wanna know what is the fully name of UNITAR right? It's not Tunku Abdul Razak and also not Tunku Abdul Rahman, that's the real of the University. The full name is UNITAR International University, simple and elegant for the name right? The design of the logo is good and well worth it for student all over this world. I haven't fully research about this University but KLMUC gonna transfer to their building and I heard from my Hostel Management, KLMUC will be gone next year.
Seems like they will take the name of UNITAR International University. I'm not sure when they were all change their name but I think my friend from Labuan will get the certificate base on KLMUC name, not for UNITAR name. I'm not sure about other junior who still first semester for this year. Hopefully the junior can manage their time for classes in the future. :)
By the way, Alhamdulillah, I'm on final semester for this January 2017 - May 2017. Actually this semester was start on February because student which Faculty design creativity and Faculty Business move to new hostel which is Pacific Place Condominium at Ara Damansara, Selangor.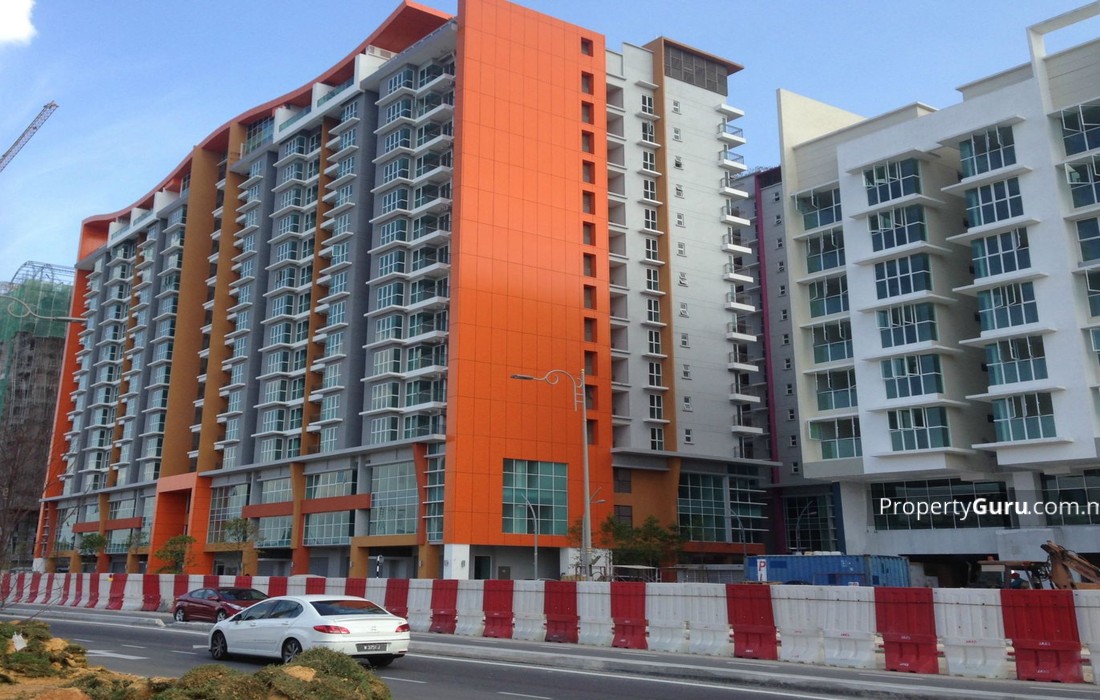 This is the Condominium
This is my first year of living here at Selangor because I've been lived in KL City since diploma around 5 years. Alhamdulillah, I'm just culture shock for 3 years only for having big city around Berjaya Times Square, Bukit Bintang, Pavilion KL and KLCC. I think you all know that 4 shopping mall. Since I stay here for a month, I've been exploring 4 place in this Selangor which is Paradigm Mall, Sunway Pyramid, Subang Parade and 1 Utama Shopping Mall.
Paradigm Mall
Sunway Pyramid
Subang Parade
One Utama Shopping Mall
Only one shopping mall left which is The Curve, I'm not sure if it's good or not but maybe it just like Subang Parade. Maybe I will explore this week or 3rd week of March. InsyaAllah. ;)
Well everyone, I think that's all for story of last year of 2016 and early this year of 2017. Alhamdulillah, I have a mood to update this blog and I know some of my friends gonna waiting my story life as graphic designer here right?
Waiting for me? :p
Especially my ex girlfriend when I'm diploma, the memory of us always in my heart's memory but I just now remembering all the time because I need focus on my future as graphic designer. I know she will read this blog soon and I hope everything is going well for her in her work outside now.
Lastly, I wanna day thank you so much for supporting and visiting my for those who missed me. For those who just remember, then reading my blog, that's totally good. Haha. I hope all of you will be cheerful and healthy life everyday and every time. Once again, thank you very much and have a safe day ya. Let's welcome to month of March. ;)
Regards,