Assalamualaikum and hola hola everyone.. Today my last at Kota Kinabalu (KK) and it's been 3 days including tonight I'm reformat my laptop. Why? Yeah, my laptop has been attack by virus from portable software that I download 4 days ago.
I feel glad that my big brother help me to reformat my laptop and now, I can use it but I have to be careful because sometimes my laptop lure the notice that my laptop has been dump or something like that.. huhu.. I hope my laptop will be okay later.. :3
Tonight, I'm trying to install back my previous software and make like in past. Just like adobe Photoshop cs2, Mozilla Firefox, power iso, avg internet antivirus and more.. Besides that, I want to install Adobe master collection cs5.5 which contain graphic software, it's missing from my External hardware. O.o
I have to take the software from my friends.. Huhu..,That's why I hate virus when they attack my stuff.. Since I got AVG Internet Antivirus, it can wipe all virus. Oh yeah ! So I can stay safety from now on and InsyaAllah, my laptop will be secured.. :D
Actually, I'm still not satisfied. Why? I haven't meet my friends here at KK because my car is in workshop now. I don't know whether that car already perfect or not, we've seen just now and the bumper has been stick to the body of the car.
Next time, I have to drive safely and before I drive, I will recite Surah Al-Fatihah and Surah Al-Kursi.. After I accident hit the pole, Alhamdulillah, I can take a look my grandmother with uncle at home. I hope my grandmother can see me in graduation day in the future.. :')
Yesterday and Saturday, I went to wedding ceremony. On Saturday, the wedding kinda a bit boring. For me, the ceremony is too formal. The guest, most of them are Chinese and malay.. I got an old Chinese guy there, I think he's racist. Why? He don't let my big brother sat next to him. He said that sit got people, but at last, there's no one sat there.
My father also feel strange to him, my big brother said that he want to punch that old guy.. Haha.. Me too, but I'm not that bad until want to make a fight.. Well, I'm a goodboy.. :D
Yesterday's story, I and my family went to my niece's house for wedding too.. There's one of my nephew, miss me a lot. Her name is Nursyahidah Nusyaila, we call her by Lala,her nickname. She want to go out with me tomorrow, but I already going back to Kuala Lumpur (KL).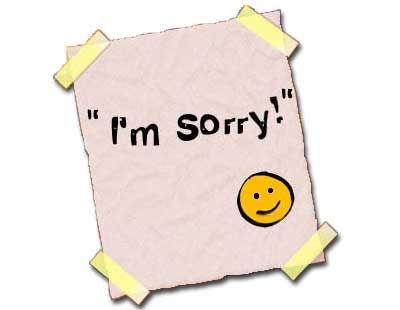 I don't know why, seems like I don't have chance to go out with her. Well, she's live in Tawau. I know, someday if we have more time, we can spend time together.. InsyaAllah.. :)
Once I arrive at KL tomorrow, maybe I'm going to Taman Melawati for buying new graphic marker. This semester, I thought it same to my friends, but too bad. We got different lecturer.. huhu.. I can't sketch portrait using marker..
Graphic Marker Color
I don't think my talent is lack on this. Maybe I'm not trying effort right.. huhu.. I hoping that my friend, Azlan, will help me.. I hope so... I want this graphic illustration subject, will get B- .. that's my target.. Everyone out there, please pray for me ya.. :'3
I think that's all for tonight, seems like I want to sleep now. I need to wake up early because I have to pack my stuff for fly tomorrow.. hehe..
InsyaAllah, next post will be on tomorrow night ya.. ;)





Regards,