Assalamualaikum and hola hola everyone... How are you all out there? Fine or not? If not, it should be have problem right? Fine? Alhamdulillah... Hehe.. Actually, I've been in Kuala Lumpur since Monday but I miss my presentation.. huhu..
Worried :3
I already sent through email and miss reject my presentation because there's no product view there.. Well, it's last minute assignment.. Actually I want to change myself for not doing last minute assignment because I'm on last semester and next semester is final project.. It must be tough right? Use more idea, money and energy to work on that stuff..
Senior right? Even I'm on senior year, I don't feel to take drugs.. Drugs is make our healthy become worse.. I want to live more happily, not suffer for that stuff.. If I give two option, girls or drugs?
I choose girls... Hoho.. I hope drugs will far away from me and my health always fine until next generation.. InsyaAllah ~
How's my whole day in this week? Hurm, kinda fine but I'm not coming to class 2 days ago... Why? I'm not feeling well because there's someone makes my mind a lot of questions.. who is it? Hmm, same person..
My life now ~
It's my ex-girlfriend, I think you all know her right? I don't know why she always make me trouble.. I think I should follow what my friend instruct me last year but in the end, I just ignore them.. My principe is out of my condition.. huhu..
Something wrong with me now, this is the bad condition if I love someone deeply... I already try to love her but she make problem again.. After that, I imagine a negative side.. What happen to me? Ya Allah, help me..
Praying ~
I need You ya Allah... :'( Why why and why? I think I should face this without any hesitation.. This is my problem and this is my mistake.. I need to be strong right?
Strong to face this matter with open heart..She always make problem..huhu, I hope everyone out there can support and pray for me ya.. I need supporters from all of you.. :')
Well everyone, this near end of the year 2013, I have a lot of problem... 1st about my ex girlfriend, 2nd is about my friend which is Adam and last is finding rent house.. I don't why, each problem comes one by one..
Too much problem :3
Sometimes I want to give up but when I think back about my future and family, I directly fight back.. Finding solution to clear this problem.. huhu.. I think why only me who face this all kind of problem.
Did I will having peace after study? Or just this kind of test for me to make a step? I always think the best way to run is die without reason.. Hahaha.. Crazy right? I wish I can forget this stuff with one second only but it takes more time to forget this kind of problem..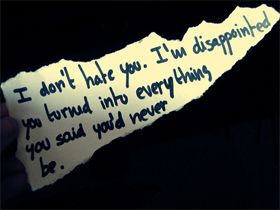 I'm disappointed :(
About my ex girlfriend, I already have feeling love through her but she makes problem again and again.. I'm really fool.. huhu.. What I can do now is ignore my problem and focus on my studies.. InsyaAllah, I will back to normal... :')
For your information, sometimes when we far away from family, there's one thing that can make us happy, who is it? It's friend! Alhamdulillah, they can make me happy.
They which is arjuna,richard, mira, and afro.. This 4 of them makes my day really happy on Tuesday and Wednesday which we go lepak, chill and went national zoo.. hehe..
National Zoo KL
I wish I can go out with them again.. With them, my problem will go away. Azlan? Oh? He's well now to me but I just need to stay alert.. Well, he's sensitive.. Overall, he's okay and he want to help me about photography..
I hope what he want to teach me is just reality, not just saying right? I hope this semester I can follow back after having a lot of question mark.. Really sucks then.. I can get back to what I've been through before such as assignment and final project...
Not the annoying problem.. huh! Focus, focus and focus Azri, this is your future, not her.. If you can't get married to her, there's a lot of girls out there right? I hope I can get through all this.. Everyone, pray for me ya.. I need support from you guys.. :')
I think that's all for today.. 4 days more go for new month which is November.. That month also have celebration for my anniversary with my ex girlfriend.. I have to wish for her,seriously, I'm still love her.. Hurm.. But her? Maybe, after anniversary, I make a decision.. InsyaAllah...
Well, that's all ya... :)
Regards,