Assalamualaikum and hola hola everyone.. How are you all this week? This is the 4rd for July.. I'm sure that you all will be fine, especially for Muslim people.. Why? Well, this is our month which is Ramadan... I know all you can fasting very well, for mens.. For girls or women?
I know you all got time to off day right? Hehe.. That's the best for girls, not mens.. hehehe.. Actually, last week is last trip to Sarawak with my brother and father.. Last week also my bad luck..
Why?? My lovely long-shirt which is Padini brand left at hotel.. Huhu.. It's mine since I'm on form 5, 2010.. That's shirt are fit to me which means I become more bigger.. Huhu.. I have 2 more long-shirt at home..
I left my long-sleeve T-shirt
Next time, I hope I won't forget at all.. I was thinking about what I am doing until deactivating Facebook and seldom for Wechat.. I'm more on Twitter now.. Deactivating Facebook??? What happened? I will tell you later.. Big story ya.. ;)
One more thing, we flying with MASwings which is small aeroplane to Kota Kinabalu (KK) last week.. They transit to Mulu,Sarawak and then depart to KK.. This is my first time take off with this kind of aeroplane.. Hehe..
MasWings
Opinions?? Not bad, it's kind of classic.. Aeroplane nowadays too much improvement will high technology.. This plane just a little bit improvement.. hehe..
Have Improvement ;)
Weather is bit cloudy and overall, good one.. I think everyone is thinking what I am doing at Sarawak right? Am I mentioned before? I'm not remember at all.. Actually my dad order Kek Lapis or Layer cakes which is originality from Sarawak..
Example
My father business Kek Lapis since 2009.. There's many customer ask for when comes for Ramadan, even non-muslim.. Hehe.. We sell for everyone, no matter what kind of religion they have it.. Now, alhamdulillah, there's many people buying to my dad.. Hehe.. Me?? I just designed the catalog only.. How's the design?? It's secret one..
Sample Only :p
I'm sorry guys, I can't share because I afraid somebody will copy my design.. Just simple one.. hehe.. I hope everyone not think negative to me because I know there's many replicas out there.. I wish I can show but too bad.. I just can share story here.. Sorry ya.. :)
Anyway, just now, I'm mentioned about deactivating facebook right? Yes, I am.. I deactivated my Facebook because I have uneasy feeling.. After that, my heart told me to deactivate Facebook.. My heart? Not my girlfriend ok, it's my heart which inside my body..
Well, everyone knows when we listen to our hearts, everything will be fine.. InsyaAllah.. Hehe.. So, I followed what my heart said to me.. Even Wechat also I seldom to update or post status.. I just keep on eyes to my friend which is still active on Wechat..
I'm more on twitter ;)
My friend feel weird that I haven't online.. haha.. Like I said, I'm more to Twitter.. My heart said Twitter is more fine than Facebook.. I just feel disappointed for my friend which is Ex-Maktab Sabah..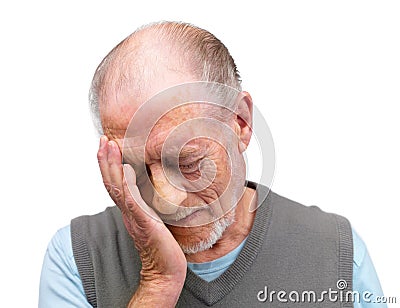 Disappointed Face
Why?? They're forgot about me and they never ask me out for Iftar with them.. Last night, I saw their picture including my close friend.. My close friend also has changed.. Like I set to my brain, people can change.. Everything has changed without our sense..
Maybe this is got some reason why I interested in Design, so I can get job outside from KK City.. It doesn't mean I forget them, I just want them feel weird why I work far from my hometown.. All I worried is my family here at Sabah..
Feeling Worried
As my dad said, don't worry because I'm still have brother and sister that can take care our parents here.. I hope brother and sister can take care of our parents here, plus it can make their always smile.. :)
Another thing is, I will continue my further study which is degree at same college.. I think you all know where is it right? Forget? KLMUC.. Everyone feel weird why I'm still studying same college..
It was because I want to save time for my study and I don't want to waste time for another college because I got basic from my diploma.. I'm trying to make myself arrogant but it's true.. This is my perception, I don't know about all of you out there.. I just followed my dad and sometimes when we follow our parents guide, it will make good stuff happening..
It's different story if I took matriculation before, so I can accept that.. Actually, overall for me, no matter what university that you studied, as long as you can focus and success, it's more than enough..
If we follow our hearts, you will be guiding truth one.. InsyaAllah.. I hope you all following your own heart and never try to give up what you want to be in the future.. ;)
I think that's all for today..Well, we got 3 (three) days only to Eid which is Hari Raya Aidilfitri that celebrate with our muslim.. Don't worry, this is end of July post.. InsyaAllah, on august, I will post again with different story ya.. I hope you all out there will be having fun and smile with family.. ;)
Regards,